Avocado Breakfasts À La Mode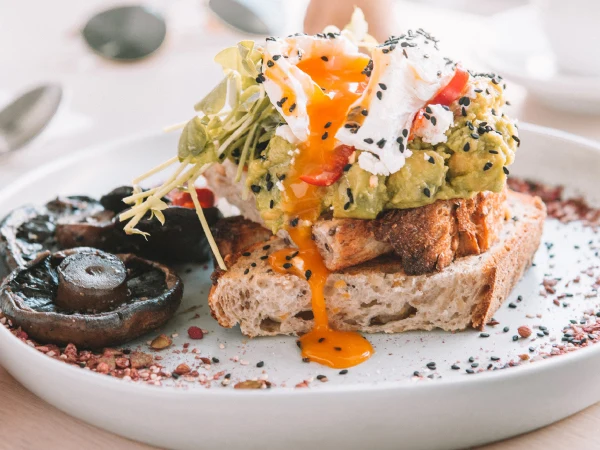 Avocado lovers rejoice! Healthy, creamy, and utterly delicious, come and enjoy our favourite avocado breakfast innovations at City Centre Mirdif.
Cupagahwa
Avocado Toast with Fluffy Scrambled Eggs
Feast on this signature combination of fluffy scrambled eggs, fresh avocado, roasted cherry tomatoes, sliced spring onions, and micro herbs; all on a bed of whole meal cereal bread.
L'Eto
Green Halloumi Bowl
Tap into your inner Instagram foodie with this healthy blend of kale, avocado, eggs, grilled halloumi cheese, honey roasted sweet potato, asparagus, and quinoa, with a moreish miso dressing.
Café Bateel
Halloumi Avocado Bruschetta
What could be better than a slice of crunchy bruschetta topped with grilled halloumi and avocado, enhanced with zaatar, sumac, beetroot hummus, and fresh lemon? It's delicious and good for you!
La Brioche
Crushed Avocado Crofin
Is it a croissant? Is it a muffin? Enjoy the best of both worlds with this deliciously flakey viennoiserie hybrid stuffed with creamy, zesty avocado goodness.
Paul
Smoked Eggplant Avocado Tartine
Enjoy this tantalising combination of smoked grilled eggplant, avocado, fresh tomato slices on tartine bread, irresistibly dressed with pine nuts, sesame seeds, and pomegranate sauce.